Conflict Dynamics International works to prevent and resolve violent conflict and alleviate human suffering resulting from war and other crises.
Conflict Dynamics' mission is to prevent and resolve violent conflict and to alleviate human suffering arising from conflicts and other crises around the world.
​
We work to fulfill this mission by supporting inclusion, dialogue and conciliation as means of preventing and resolving conflict while also supporting people in need during humanitarian crisis and those who seek to help them. This work includes consultations with high level political negotiators, mediations between humanitarian actors and armed groups, and capacity strengthening trainings for local-level peace and humanitarian practitioners.
​
We believe that even in situations of extreme conflict and crisis, people can find unique ways towards a more peaceful and prosperous future. Our work is to support those engaged in this vital work. We do not view violent conflicts as always being the natural state or inevitable, so we work as an organization to change that narrative.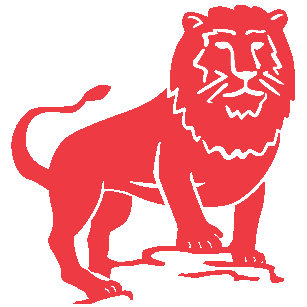 "The World Food Program constantly uses [CDI's materials and trainings] to guide its work... It specifically helped encourage WFP staff to use the resources and to think in a structured way about access/use the knowledge they gained at the training in their work."
Nasir Attai
Program Officer
World Food Program – Kabul, Afghanistan
Conflict Dynamics envisions a world that rejects violent conflict, where individuals and communities collaborate to address challenges, and people are drawn to help each other based on a fundamental respect for human dignity.
Conflict Dynamics' work is shaped by the desire to relieve human suffering and our unwavering and unmitigated respect for the dignity of all human beings, regardless of nationality, race, gender, sex, religion, age, or any other defining characteristic. We believe that:
All people have the right to realize their full potential.

All humans have a duty to act when faced with violence and oppression.

Ideas alone are not enough; they must go hand in hand with persistent action to effect change.

Communities hold the solutions to their problems and must be consulted in the interventions that affect them.
Conflict Dynamics works in two interconnected areas:
Peacebuilding
​
CDI works with parties to conflict and others to make and build peace. Our work has focused on countries in transition, including Somalia, Sudan, South Sudan, and Syria. Since 2007, the primary emphasis of our peacebuilding work has been helping parties to conflict to achieve political accommodation.
Humanitarian Action
​
Our primary objective in this portfolio is to improve the practices and policies of groups involved in directing humanitarian assistance and protection, such as the United Nations, donor organizations, national governments, and nongovernmental organizations. The two main programs within this portfolio are the Children in Armed Conflict Program and the Humanitarian Engagement and Access Program.
Humanity
Human suffering must be addressed wherever it is found, with particular attention given to the most vulnerable in the population, such as children, women, and the elderly. The dignity and rights of all persons must be respected and protected.
​
Our primary motivation and reason for existence is to alleviate human suffering.

We are not and will not be motivated by revenue growth, public recognition or other status, or any other non-humanitarian consideration.

We place a premium on helping children and other vulnerable groups, particularly those affected by armed conflict.

At all times, we will work with humility and respect for the dignity of those we seek to assist.
Neutrality
Conflict Dynamics' work must be undertaken without taking sides in controversies of a political, religious, or ideological nature.
​
We do not act as a "service provider" to any one party to conflict, partner or donor.

We do not endorse any one party's position or set of interests.

We do not assist individual parties in elaborating their positions, but rather offer the same support to all parties

In our peacebuilding work, we will work with third parties only with the consent of the parties to the conflict.
Impartiality
We perform our work without discriminating as to ethnic origin, gender, sex, nationality, political opinions, race, or religion. Relief of suffering and actions to resolve conflict must be guided solely by needs and priority must be given to the most urgent cases of distress.
​
We decide where to operate and focus our work based on need without any partiality based on political, ideological, or other factors.

We engage with all parties and people needing assistance without discriminating as to ethnic origin, gender, nationality, political opinions, race, or religion.
Independence
Conflict Dynamics' activities and objectives must remain autonomous from political, economic, military, and other objectives.
​
We work in a fully independent manner at all times.

We will not agree to conditions proposed by donors or other partners that constrain the operational independence of the organization.

We only engage in initiatives of our choosing. We do not seek funding purely for the purposes of keeping the organization going.
Without addressing the underlying causes of human suffering, especially those related to violent conflict, humanitarian assistance is insufficient. Therefore, Conflict Dynamics' work focuses on improving humanitarian policy and practice. We engage directly with communities affected by conflict, not with politicians in Washington, D.C. or London and prioritize governance as a means of peacemaking and peacebuilding, as we believe this approach is most likely to achieve effective agreements and increase the likelihood of future cooperation.
​
Conflict Dynamics is committed to transparency and neutrality. Whenever possible, we work directly with all parties, ensuring that our interlocutors are legitimate representatives of the involved communities. We engage at all levels—through formal meetings between national leaders to discussions between diplomatic liaisons to community-based negotiations—depending on the context and needs of the situation.
​
The following six criteria guide our decisions regarding where and how to work:
Targeting Pressure Points
When progress can be made in pressure points pertaining to a substantive conflict or policy challenge, it catalyzes progress in many other areas.
Aiming For High Impact
Our work does not end with dialogue. In every intervention, Conflict Dynamics uses the information gleaned from conversations with parties involved in conflict to develop interventions that meet the needs of communities in crisis and inform policies that create lasting positive change.
Innovation
We seek innovative approaches to facilitate impact and effectively target pressure points.
Methodologically Sound
Conflict Dynamics' model is evidence based. The success of our interventions relies on not just the technical skills of our mediators, but on thorough knowledge of the current situation and documented research and case studies of comparable humanitarian crises.
Sustainability
We design our interventions to be sustained as long as deemed helpful and whenever possible, we implement activities that continue without our involvement.
People, Communities, & Parties First
We work as closely as possible to the people we seeks to assist.
By directly supporting and empowering people and parties affected by armed conflict and the humanitarian personnel who seek to assist them in a fully neutral and impartial manner.
Through
Tools and support to resolve conflict and build peace

Development of innovative humanitarian policies
People and communities affected by conflict and humanitarian personnel
Can develop and implement solutions to meet their immediate basic needs

Can improve humanitarian assistance policies and practices
To achieve
Conciliation of their political interests for peace

More effective humanitarian outcomes
That will prevent and resolve violent conflict and alleviate human suffering.