Sudan Program
Our Program supports the people of Sudan, their political representatives, and civil society groups to develop systems that can effectively reconcile and accommodate different political interests for a peaceful and inclusive society.
The fall of the 30-year regime of former President Omar Al-Bashir in April 2019 and the establishment of a Transitional Government presented an incredible opportunity to address exclusion and other root causes of the decades-long conflict. The coup on 25 October 2021 disrupted those efforts and calls into question the prospects for an inclusive transition. However, CDI continues to support actors across the political spectrum to find a viable solution for moving forward and which draws on this continued appetite for change.
​
​
How We Work
​
Conflict Dynamics works to prevent conflict and build sustainable peace in Sudan by supporting the Transitional Government of Sudan, including its Sovereign Council, Council of Ministers, and Legislative Council, political parties and alliances, armed movements, civil society groups, and other stakeholders, to develop inclusive frameworks, policies, and systems that will form the foundation of a new era of governance in Sudan.
​
CDI works in two symbiotic areas: engagement and research.
​
Engagement: Using our Political Accommodation Methodology, CDI helps Sudanese stakeholders understand the benefits of accommodating opposing groups' interests, builds trust and understanding between groups, and facilitates dialogue. ​Together with CDI's facilitation, the methodology enables parties with competing interests to consider each other's views and identify solutions that meet both needs without compromising their own core interests.
​
Applied Research: Our rigorous understanding of Sudan's context and challenges informs our research, enabling us to support Sudanese stakeholders in developing discerning, relevant, and practical governance structures and policies. To support groups as they develop these frameworks, CDI provides stakeholders with examples of how other governance systems and political processes have been designed and implemented to support political stability, broad participation, and peace. The examples illustrate how different governance or process choices interact in the real world and deepen the pool of ideas from which Sudanese actors can draw as they develop their own ideas for political processes or the governance system.
​
CDI prioritizes inclusion throughout its work, but in particular places special emphasis on working with women, youth groups, and other marginalized communities to support them in increasing their participation and decision-making influence. During the transition period, this includes working directly with affected groups to help them develop effective approaches for engaging during the transition and beyond, and facilitating conversations between them and political actors to remove barriers.
Since the coup, the Sudan Team has been engaging with local stakeholders and developing a guiding document on the 'Factors and Scenarios' for potential ways forward for Sudan. The document has been shared widely among both Sudanese and international stakeholders and is being updated as the situation develops. Scroll down to find the latest version!
Our Work
In Sudan, we work to generate consensus between political and civil society groups on the processes of the Transition Period, how they fit together, and on equitable outcomes. We are supporting significant political processes with government ministries, opposition groups, and civic organizations that will help to define the future systems of governance.
​
Youth and women played leading roles in the revolution, and we actively engage and support youth and women's groups to bring forward their own proposals for inclusion. We conducted the first nationwide workshop that brought youth from all Sudanese states together to design their own process for their engagement during the Transition Period. Our support to other groups represented in the Transitional Government contributed to ground-breaking agreements and prevented disputes from arising and from blocking progress during the Transition Period.
​
Read more about our workshops with young women in February/March 2021 here.
Areas of Activity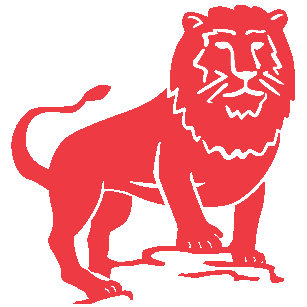 Engaging with a wide range of Sudanese constituencies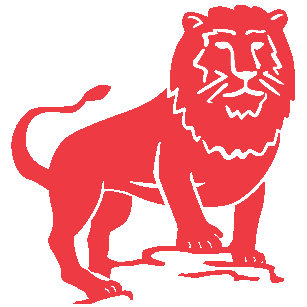 Facilitating and
mediating dialogue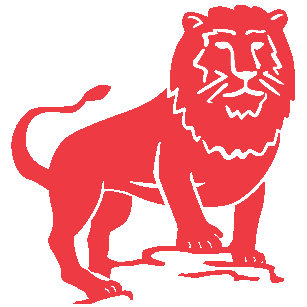 Developing tools and frameworks
Interview with former Country Director, Mai Tarig Amir
Program Supporters
In the last two years the Sudan program has received generous financial support from:
Our Partners
In 2015-2017, Conflict Dynamics partnered with the Taskforce on a series of workshops, seminars, and consultation sessions to explore accommodating dialogue processes and governance arrangements in Sudan (in Khartoum as well as at the state and local levels).
In 2015-2018, Conflict Dynamics partnered with Teeba Press on a series of workshops and training materials on political accommodation in Sudan with media practitioners.
Taskforce for the Engagement of Women in Sudan
Teeba Press
Gesr Center for Development (GCD)
Democratic Thought Project (DTP)
In 2019-2020, Conflict Dynamics is partnering with GCD to increase youth participation, especially through an initiative to engage young people in conversation with leadership from the Transitional Government of Sudan and the Forces of Freedom and Change (FFC) to explore how youth can participate in governance and political processes during and after Sudan's transitional period
In 2016-2019, Conflict Dynamics conducted a series of workshops with DT and their Reading for Change initiative on options for youth participation in Sudan's governance and political processes.